These last few years have been awesome for sport's fans. If you own an intelligent phone of any kind, all the door are open to you, and you will be able to hear and read about all of your favorite games and events. This info will help you if you like to gamble. Sports apps give you the access to all the latest news, events and schedules sports wise. That is not all; you can view photographs, and even stream a live video during a sports game.
Here are a few apps that might interest you:
---
If you ever found yourself in situations when you forgot that your favorite team is playing Friday night instead of Saturday night, you are in luck, and that will no longer happen. There is a solid and quite a popular app called Thuuz, which will send you an alert notifying you when your favorite game will start. Another thing this app does is that it rates all games which are upcoming on a certain scale. The scale goes from 0-100, and this will give you the opportunity to follow the games you feel are exciting and will be a blast to watch.
However, if you love fantasy football, this app will make you happy within that field as well. The app will give you the opportunity to set alerts for some players of your choice, thus making it possible to know if they injured themselves or are they having the game of their life. If you have nothing better to do, just have Thuzz tell you what games are on, and what channel to turn on.
---
2. ScoutPro
If you are a great lover of fantasy sports and you have your league, then you probably know that it is not easy to win. Well, you see, that's where this lovely app called the ScoutPro comes in. This app gathers analysis and combines them with opinions of the experts of the sports industry and the data about players. Then it lets you know who the best players are and which ones to choose for the next game. You can easily customize the app, and make it follow your rules without worrying about the site you are playing on. The app takes the ratings and transforms it into fantasy points. That's how it will be easier to predict and understand the outcome. If you like to win, sign up and start your analysis and make a good choice of players.
---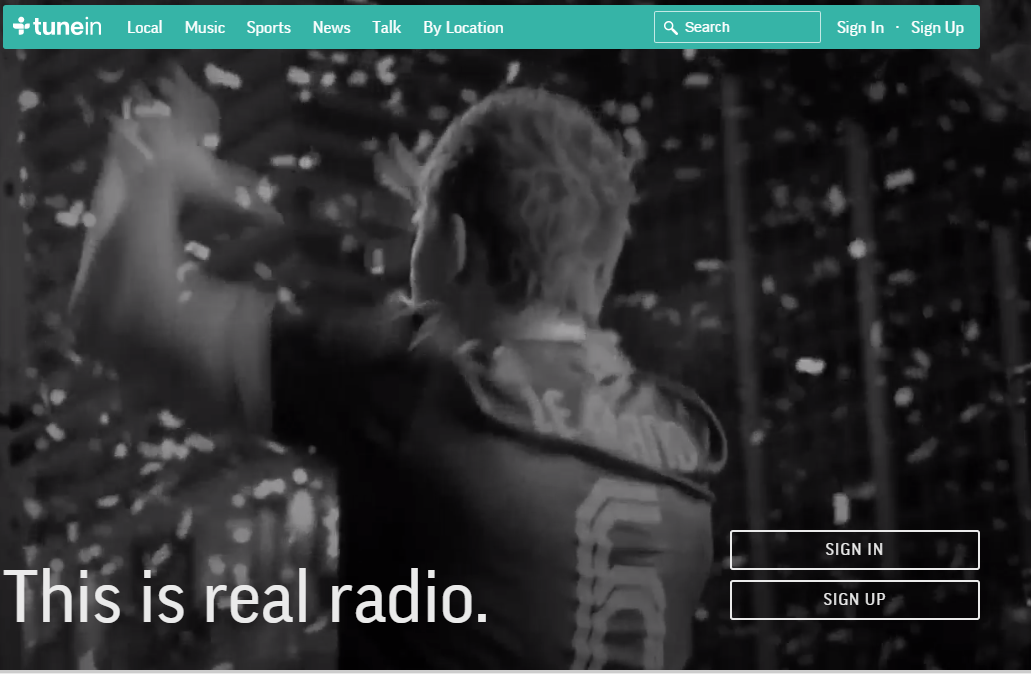 3. Tuneln Radio
Some of us are not satisfied just by getting an alert with a score, and we need more to keep us happy. When there is not TV nearby, and the radio does not quite cut it, it's time to install the Tunnels Radio app. The app itself will give you access to over 100.000 radio stations which broadcast sports news and games. They also have over 4 million podcasts. This app is great if you do not have any other Medias around, such as a TV set or a radio.
---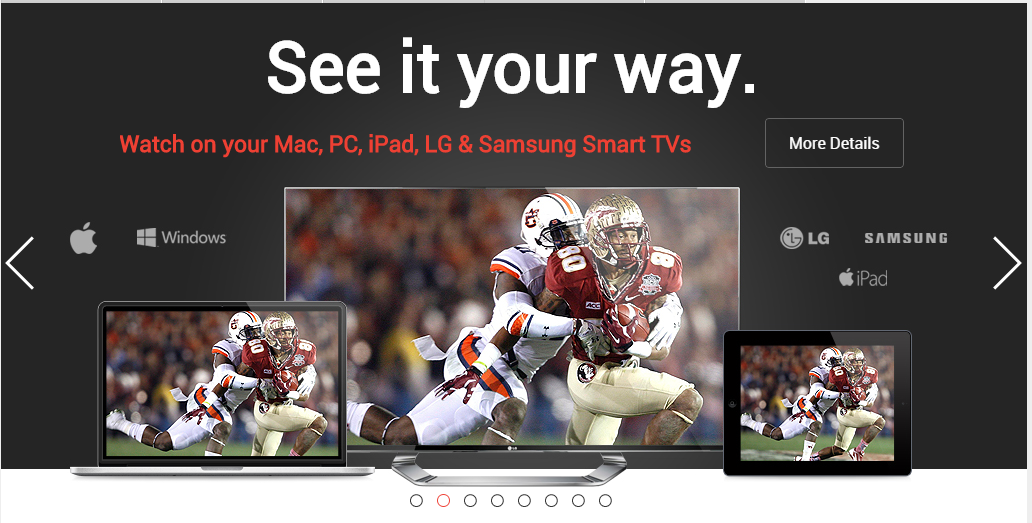 4. WatchESPN
ESPN might already be included in your Cable TV package if so, just download WatchESPN app and you are all set. This wonderful app will deliver streaming feeds from your original ESPN but together with two, three news stories. If there is an upcoming sporting event on ESPN but is unfortunately blocked, no need to worry. You can watch it via this app. If you find yourself in a situation where you are stuck on a train or a cab, this app will put a smile to your face.
---
This app is absolutely great if you like reading about sport and browsing through photographs. This app will give you a full access to Sports Illustrated Swimsuit Issue. The app it great if you are an article junkie and love to enjoy a good photo.
---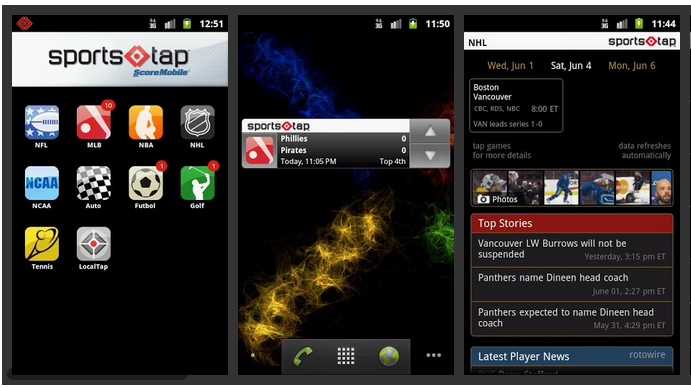 6. Sports Tap
The market is filled with apps that give you updates about the score of your favorite game, but Sports Tap does much more than that. This app is focused on the statistical aspect of the game and tells its users the stats, it gives users projected stats for the games that have not started yet. The statistical analysis is available for pretty much everything. They claim to cover every single sport out there. This app could get you interested in some sports you never knew existed.
---
All these apps have one thing in common; they make us informed and happy. Even if we stare at a phone a lot, it does not matter, we got what we wanted, and the app did its job beautifully. Every once in a while, a new app pops up, and that's great. Which each new app we get some new feature, and we simply love it.