You can now turn your mobile phone in to the 80's favorite, an instant Polaroid Camera.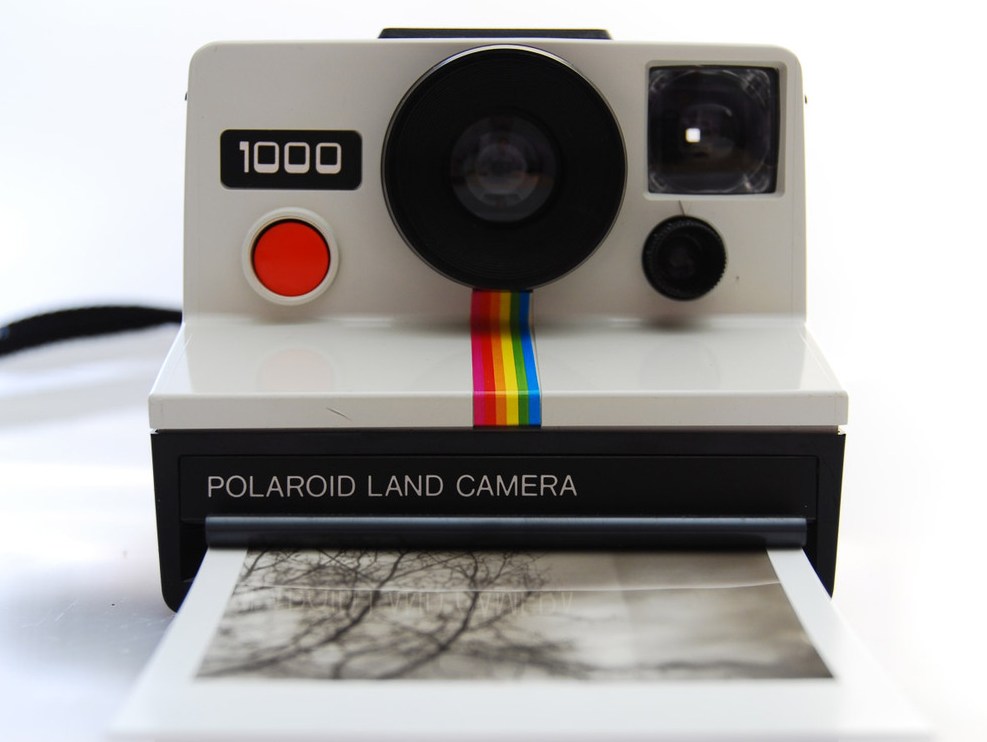 From the makers of the, well the, Polaroid Camera comes the Polaroid Printer! It allows you to take any photo from your mobile phone and instantly print it to the Polaroid Zip Mobile Printer.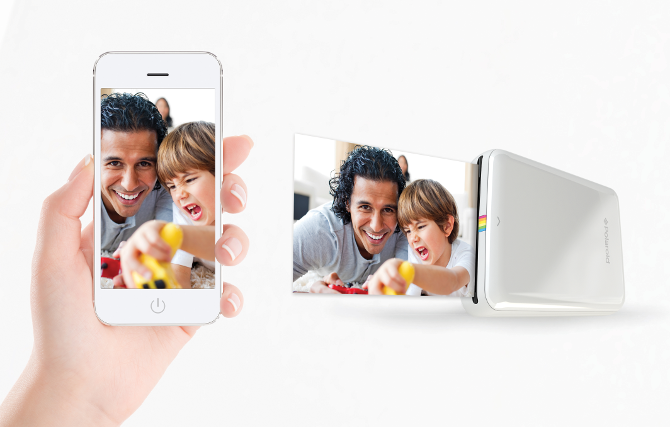 They provide an App, avliable on Android and iOS, that allows you to take virtually any image and instantly print 2×3 inch color photos. The App has a bunch of filters, effects and controls, think Instagram, to allow you to apply your creative genius before printing. I quite liked the collage mode, which allow me to pull a bunch of photos together before printing.
Weirdly, I even used the "Business Card" creator, which I swore I would have absolutely no use for when I first found the option in the App, but when you are out of business cards and on the road, being able to print out a quick card, with my company logo on it was actually useful.
The printer is about the same size as the average smartphone, just a little thicker, about an inch thick, but certainly easy to fit in to the backpack. It weighs practically nothing, a pitifully small 186g, less than 1/2 pound.
The clever part of the printer is that it does not use Ink! It uses ink-free Zero Ink Printing technology developed by ZINK Imaging. Essentially what happens is it heats up the special ZINK Paper, which has colors embedded within it via dye crystals. These crystals activate once heated by the printer, giving you the full range of colors.
This means no messy ink leaks in your backpack and instant smudge-proof images. The paper comes with an adhesive back, so you can start sticking your pictures all over the place. Each photo took just over a minute to print and I was able to print just over 20 pictures before the printer needed to be recharged at the mains.
It cost $25 bucks for 50 sheets of the printing paper, but that is not that bad when you consider that you do not have to pay for ink on top of that. You can get the ink here.
I had to buy the printer from a specialist online photography store, as no one is yet selling it on Amazon, but I am sure that will change in the coming weeks. For now you can buy one here, for $130 bucks
It is cool tech, and actually made me feel a little nostalgic, actually printing out pictures, the absurdity of it all, in this day and age!