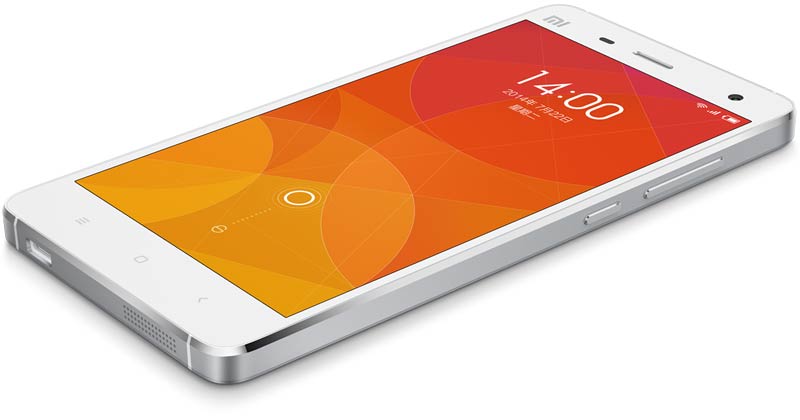 Xiaomi is a Chinese smartphone company which has gained popularity in the international market. After Samsung and Apple, it has become the third largest smartphone manufacturing company of the world. Currently, its smartphone markets are running in China, India, Mexico, Brazil, Philippines, Malaysia, Taiwan, Thailand, Vietnam, Hong Kong, Singapore, Russia, Turkey, Indonesia, Myanmar and Hungary. The Xiaomi Mi series is actually the mobile handset line of the Xiaomi. The latest models introduced by this line include Xiaomi Mi4 and Xiaomi Mi3. There is a great variety of mobile phones, computers, tablets and other electronic products introduced by this Chinese company for their customers without making any compromise on the quality. Now, the company is going to announce its new smartphone known as Xiaomi Mi 4i.
The launch of this Xiaomi Mi 4i smartphone is expected in India on 23 April 2015. This phone will be the international version of Mi 4 smart phones. The CEO and founder Lei Jun, president Bin Lin and global vice president Hugo Barra are expected to launch this Xiaomi new smartphone during "Global Smartphone" event in New Delhi, India. It is for the first time that Xiaomi is going to announce its new product from India.
Only a few features of Xiaomi Mi 4i smartphone are exposed on Singapore's Infocomm Development Authority database. These features are as follows:
Operating system

The operating system of this Xiaomi Mi 4i smartphone is the latest Android 5.0.2 Lollipop. On the top of all that, this phone is provided with Xiaomi MIUI 6 skin.
The Android Lollipop is actually a new version of the Android mobile operating system designed by Google. The most important changes in this operating system include redesigned user interface as well as improvement in notifications. Now, you can easily access the notifications from the locked screen and those displayed within the applications at the top of the screen banners. The developers of this operating system have also made some internal changes in the platform by using Google Runtime (ART) for improved and better application performance. ART supports both 32 bit as well as 64-bit environments and compiles apps upon installation. Lollipop also improves the battery usage through a series of optimization called project Volta which contains the features of new battery saver mode and job scheduling APIs.
Therefore, the presence of Android 5.0.2 Lollipop operating system in this Xiaomi new Mi 4i smartphone is really good news.
The leaked features related to the memory and processor of this Xiaomi Mi 4i new smartphone are given below:
• The processor of this smartphone is powered by Snapdragon 615 Octa core (64 bit Qualcomm) with eight cores operating at 1.65 GHz.
• The GPU of this smartphone is Adreno 405.
• The RAM of Xiaomi Mi 4i smartphone is 2 GB.
• This smart phone has an internal storage capacity of 16 GB.
Display
Some of the interesting display features of this Xiaomi Mi 4i smartphone are given below:
• It has about 4.9 inches large touch screen with a full HD display.
• The screen resolution of Xiaomi Mi 4i smartphone is about 1920 x 1080 Pixels.
• The touch screen of this smartphone is provided with a minimum of five finger gestures support.
• The frame of this smartphone is expected to be made up of stainless steel.
• According to the leaked news, this smart phone is very light in weight like Mi4 smartphone.
• The price of this stylish phone is also very affordable.
• The package of this phone contains the USB cable, headset, handset, user guidance book and charger.
Camera
According to the latest news, some of the camera features of this smartphone are given below:
• The rear camera of this Xiaomi Mi 4i is 13 megapixels (MP) and good to use.
• The front camera of this phone is 5 megapixels (MP) which is used for selfies as well as for video chat.
• The other camera features of this smartphone include dual LED flash, autofocus as well as video capture.
Connectivity
Some of the connectivity features of Xiaomi Mi 4i are as follows:
• The Bluetooth feature of this phone allows its users to transfer large amount of files.
• This smartphone is expected to have dual SIM connectivity.
• Like many other smart phones, the facility of Wi-Fi and global positioning system (GPS) is also available in this smart phone.
• One of the good news about the Xiaomi Mi4i smartphone is that, it offers 4G LTE connectivity for their users.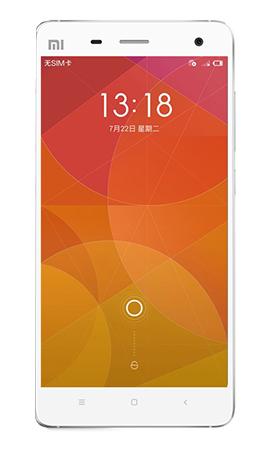 The phone is expected to have a great success, just like almost every other product made by Xiaomi. The company is becoming greater by each product they release. From phones to smart scales, they continuously create products that last, are of high-quality and make a difference. Xiaomi is on top of its game, and no one knows what their next step might be, but one thing is for sure; it is going to be a grand one.