<a href="http://seczine.com/wp-content/uploads/2015/04/Mozilla_Firefox_2015.png">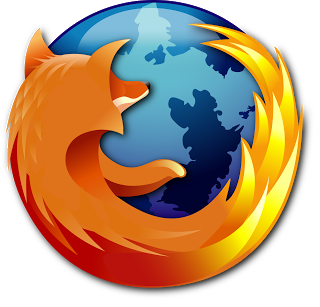 Mozilla Firefox is the one of the more popular web browsers. Its latest version has a smart design with many features. Some of the cooler features of Firefox are given below:
Tab Management

Firefox Tab Groups is an integral feature that offers a simple way to gather your tabs into different categories. It is very useful when you have a large number of tabs open. The App Tabs functionality is another way to cut down on tab bar clutter. It is also useful if one keeps the email or Facebook always open in one tab and in this way, you do not need to see the full website title for those tabs.
Firefox Menu

Firefox Menu is a new feature added by Mozilla in this web browser. It is designed to provide pleasure and easiness to users in order to find some of the key features of Firefox, including the new private window, new window, preferences and many other options.
Customizability
There is an option of customization within the Firefox Menu. By clicking on this option, users are allowed to pick and choose the desired features which they want on the menu as well as in other parts of the browser. You can easily change the features included in the navigation bar. You can also remove the search field altogether and make Firefox look even more like Google Chrome. Firefox is great in this matter and just keeps getting better and better.
Firefox Sync

Enhanced Sync service is also provided by Mozilla Firefox. By using this feature, people can easily transfer their Firefox features including their history, their settings, their bookmarks and more from one device to another. In this way, one can easily share his/her data with other users. For this purpose, you have to create a Firefox account, and only then users can transfer their features from either computer to computer or their smartphone with Android version of Firefox. The Previous versions of Firefox Sync are also found, but this new version makes the process much comfortable for use. This feature is already found on Chrome as well as Apple's Safari browser.
Easy-to-find bookmarks

Mozilla Firefox has enabled their users to find easily and manage the bookmarks. This bookmark manager icon is now found next to the star icon within the navigation bar that is used to bookmark pages. It also highlights the user's bookmarks more prominently.
Open Source

This Web browser has an open source and is one of the most commonly used browsers on the Web. The Firefox open source feature allows the developers to provide code to the browser and extend the purpose and functionality of Firefox with add-ons and themes from all over the world. This browser is highly loyal to open Web technologies and in this way, it is among the very first to support this newly and quality features offered by CSS3, HTML5, and other Web technology.
Personas and Add-ons

The browser also offers a vast library of personas and add-ons. Add-ons are tiny bits of code that can improve the functionality of Firefox in an almost infinite number of ways. This add-on feature allows you to configure the Firefox according to your requirements in terms of integrating social network and emails, blocking all those boring advertisements and Flash content, reviewing live code. You can also change the look and feel of the Firefox interface by using the personas library which contains thousands of free themes available for Firefox.
Security
Its features many tools which are used to prevent no good and nasty websites from causing problems. It contains, pop-up blocker, and anti-malware warnings and an anti-phishing. They are updated about 48 hours per day (yeah read it well) to provide full security. In addition to all that, they provide website identity information. Firefox also offers a private browsing mode which is used to get rid of all website data, plus cookies and cache. The Firefox is designed in such a way that it protects your private information. Therefore, it is most trusted internet company for privacy.
Encrypted Connections

The website is generally delivered to their browsers by using two options. One is unencrypted hypertext transfer protocol (HTTP) while the other is encrypted HTTPS, which is secure. Encrypted connections protect the web problems like eavesdropping and website tempering. This new idea of Firefox is also helpful for people who are embracing new technologies which convert the web into a foundation of interactive apps for work, communication and entertainment. So this plan requires the cooperation with website operators, browser makers and also the World Wide Web Consortium. This encryption offer is given by about 45 percent of web's top million sites. In encryption, the website is converted into unreadable code that can be assessed by only authorized parties.