Earlier today both the Tesla Motors Website and Twitter account was hacked, followed closely by Elon Musk's Twitter account. The hackers tweeted that if you were to follow two Twitter accounts that you would get a free Tesla car.
The hacked website had a notice that claimed to be hacked by Twitter user's by the name of rootwrox and chf060. While the @chF060 account has been silent on the matter, @rootworx has responded to say he was not involved and believes it is a "16yr old script kiddie based out of Finland" is responsible for the attack.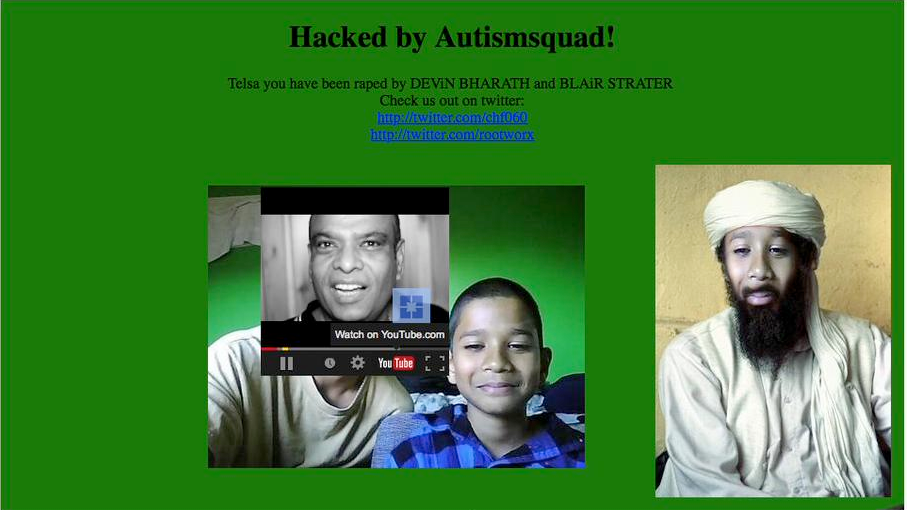 The website claims to be hacked by "Autismsquad" a reference to an earlier tweet from @chF060 that said "Coming back to twitter was the most retarded thing I've ever done. Within less than a week I've already developed severe autism."
The compromised twitter account provided a name and number to call to qualify for the free Tesla car, the name and number of @rootworx, who said on his feed that he was receiving multiple calls per minute to his phone.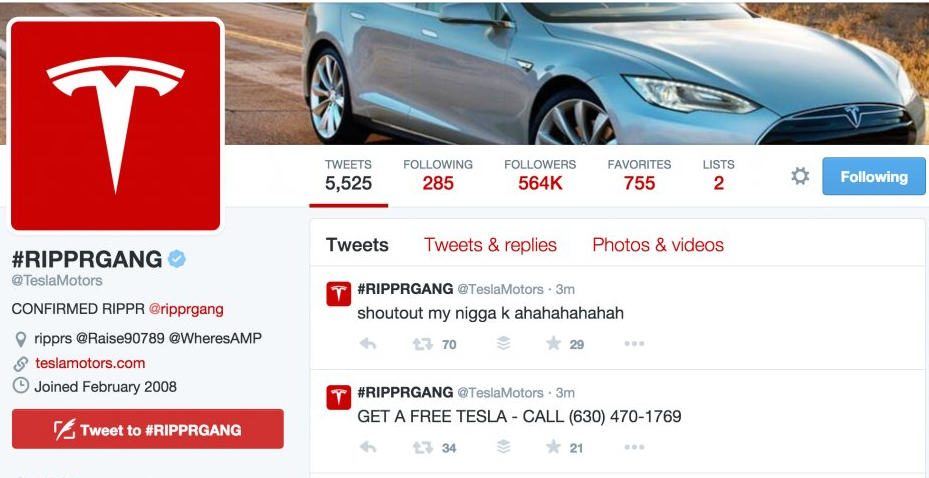 The rest of the tweets were shout-out's to other twitter users and a request to follow @ripprgang and @wheresAMP, both accounts that have now been disabled by Twitter.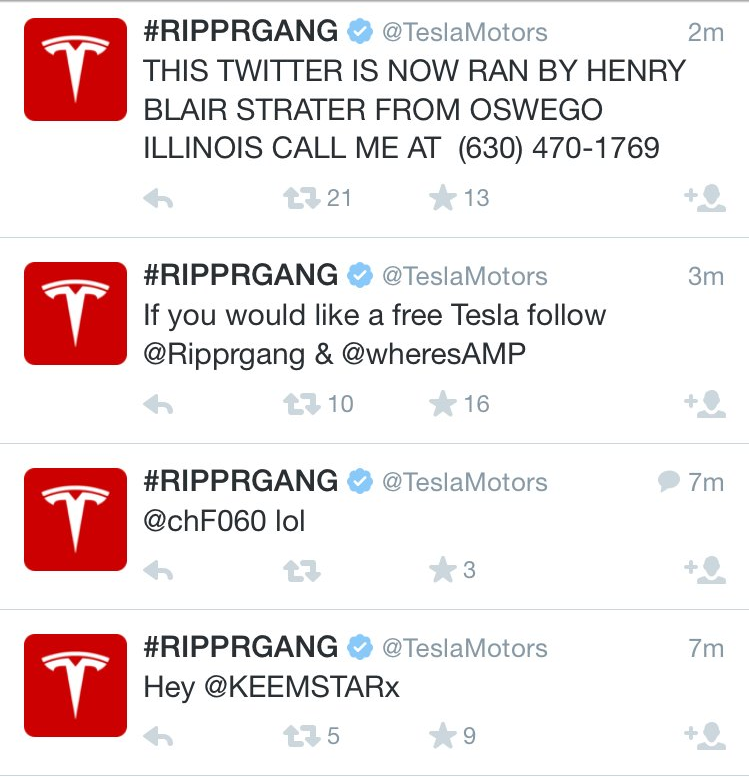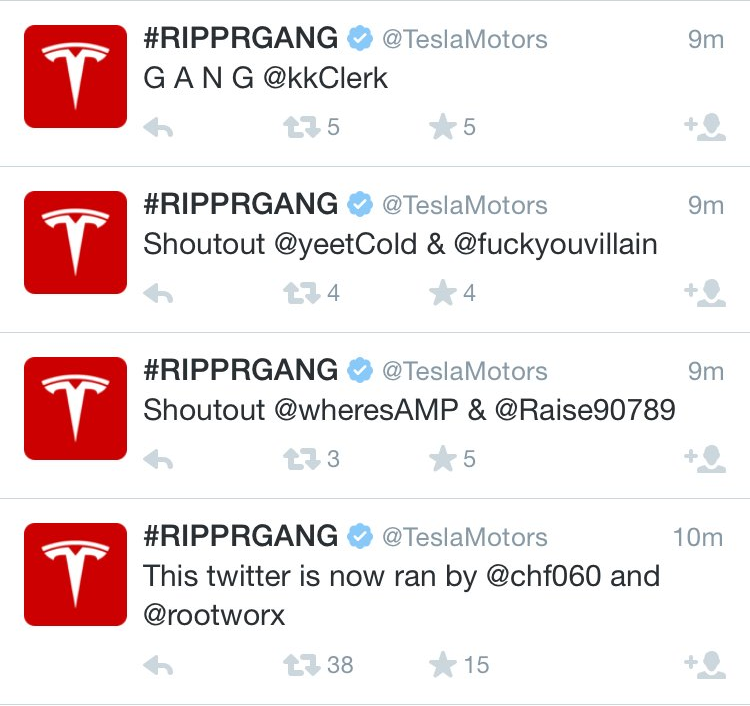 Closer inspection of the website hack would suggest that it was conducted by a social engineering attack against the DNS provider, Network Solutions. However this does not explain how the Tesla Motor and Elon Musk Twitter accounts were compromised, which would require password credentials.
The Tesla website has now been taken offline.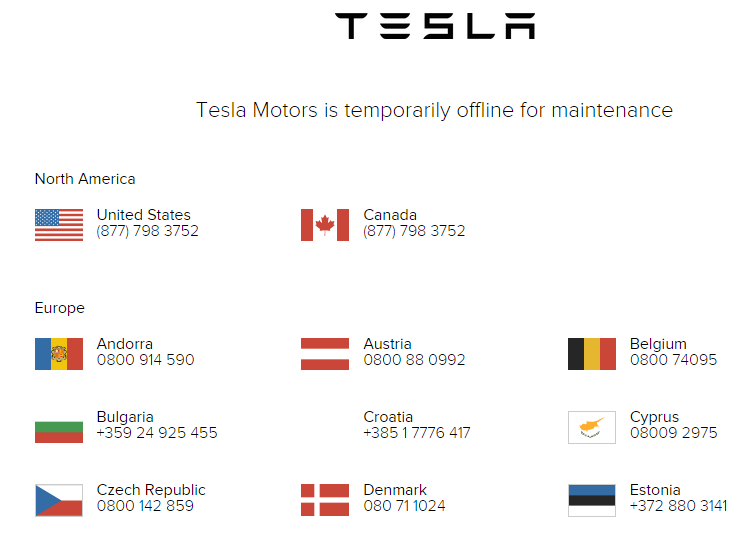 But the @teslamotors twitter account now seems to be under the control of Tesla.