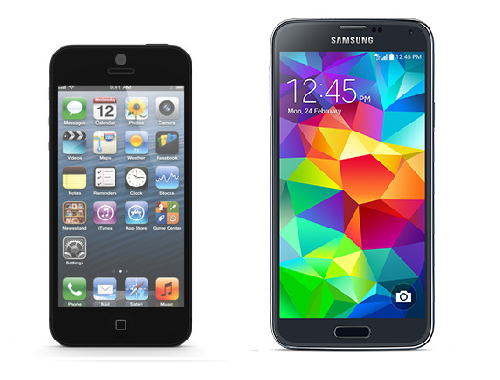 The Samsung Galaxy s5 was launched globally on 27th April and has already sold more than 10 million units, making it the fastest selling Android phone in history. That rate of adoption, running at 4 per second, is almost double that of the hugely popular HTC One.
But how does it compare to the hipsters favourite Apple's iPhone 5? For starters, the fifth version of the Apple fondle slab has sold over 56 million units, although it took two months for Apple to get to just over 5 million iPhones sold, a number that took Samsung less than 2 weeks to achieve, that is even with 80% of the sales coming from users upgrading.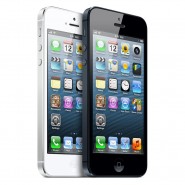 How do they compare, well for starters lets look at the look and feel. The iPhone 5 is made from glass and aluminium and has a quality feel about it, almost a substantial feel about it, a feeling of quality. The Galaxy s5 is made from largely plastic with a removable cover, it feels substantive, but does not feel like it is the same quality as Apples version, 1-0 to Apple.
Both phones are slender, the iPhone at 7.6mm and the Galaxy at 7.9mm, but the Samsung phone has an entire inch larger screen, and as any girl will tell you "size does matter" when surfing. 1 all.
The screen resolution on the Galaxy is superior to the iPhone, coming in at a Full HD 1080 x 1920, where Apple flops in at a respectable Retina quality of 640 x 1136. When playing games and writing emails the larger screen and better resolution on the Galaxy was a clear winner. 2-1 to Galaxy.
When it comes to power and processing the Galaxy wins on paper, with 2GB of Ram and a 1.9ghz processor compared to the iPhone 1gb Ram and 1.3ghz processor. However when opening applications and playing some games I found the Galaxy to randomly lag, where as the iPhone was pretty consistent with its performance. I am going to call this one a tie, 2.5-1.5 to Galaxy.
As we give up our DSLR Cameras the onboard phone camera is becoming more important, the iPhone shoots a respectable 8mp and the Galaxy a stunning 13mp. Images and videos on both cameras were flawless and with Instagram filters available on both platforms I found it difficult to split the two. Another draw, 3-2 to Galaxy.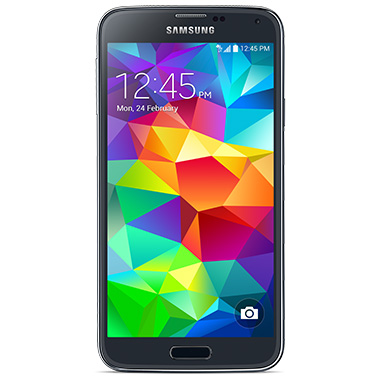 Battery life is a major concern for all of us, and I am afraid this is where Apple let's itself down. With typical daily use I would be lucky to get a days full use with Apple, especially true if you were playing any games. Samsung however would easily last in to the night, even with game playing throughout the day. The other thing that annoys me about Apples iPhone is that it does not allow you to switch out the battery once it starts to fail, something that starts to happen after around 18 months charging. 4-2 to Galaxy.
The availability of software for both platforms is extensive and I find that you can always find alternatives to your favorite apps on either platforms. The Galaxy comes with better built in apps, but you can find great apps in the Apple store and I am a huge fan of Siri, the apple voice command.
The Android store has a wider list of apps, but to be honest a lot of them are average and that is being kind. By setting a higher bar to entry you find the Apple apps are that bit more polished. Also Trend Micro are reporting over 600,000 apps in the Android store are malicious and expect that number to double by the end of the year. A winner for Apple, current score 4-3 to Galaxy.
Verdict? It's a close one, the Apple is prettier, feels like quality, however over all the Galaxy is more usable for modern life. For me the big winner for Galaxy is the battery life and larger screen, although if I were buying my mum a phone I might consider the iPhone as it is less likely to end up with dodgy software, and to be honest she is unlikely to be surfing a lot on the phone or playing games.
Galaxy wins in a photo finish.