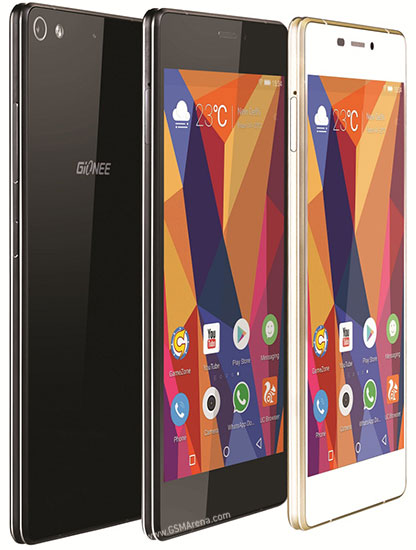 Recently, the Gionee Elife S7 smartphone was introduced in India during an event in the Hyderabad. Some of the basic interesting features of this new smartphone are given below.
Design
The design of Gionee Elife S7 phone has a U-shaped curve to ensure the better grip. It is a well-known slim and sleek phone in its appearance. Due to its smart body, it looks pretty solid and nice to hold. It is made up of magnesium alloy. The basic frame of this phone is of metal with a glass back. The front and back sides of this mobile phone are provided with Corning Gorilla Glass 3 layer. Its beautiful, smart design does not affect the quality and other features of this smartphone.
The power and volume buttons are fitted on the right side of this mobile while the left side adjusts the two SIM card slots which support LTE. The speaker outlet and audio jack are found on the lower edge. So, the overall design of this phone is nice, and it is very light to hold. It is available in many different colors which are generally black, white and blue. The package of this smartphone contains a charger, headset, handset, and USB cable as well as user guidance booklet. The U shape and DTS audio are especially interesting features of this mobile phone.
Display
The Elife S7 has a large and full HD (1,920 x 1,080) with Super AMOLED display along with a layer of Gorilla Glass 3 protection. People have found that the AMOLED display guarantees good viewing angles. The bright, eye catching and attractive impression of this smartphone make it appear very real and natural. Some of the display features of this smartphone are as follows:
• It has 5.2 inch large and capacitive touch screen with a resolution power of 1080×1920 pixels.
• This new smartphone has a pixel density of 424 pixels per inch (PPI).
• The beautiful colors in which this Gionee Elife S7 smartphone is available include black, blue, pink and white.
• It has dimensions of about 139.8 x 67.4 x 5.5 mm.
• The price of this high-quality Gionee Elife S7 smartphone is very reasonable as compared to other smart phones.
Operating system
This device contains the new Amigo 3.0 user interface that is actually rooted in the latest Android 5.0 Lollipop operating system designed by the company. This new interface creates some minor changes. In regard of these changes, people will feel that they have to swipe upwards from the bottom to view the notifications/alerts. There is also an interesting Chameleon mode featured by this smartphone. The great quality of this mode is that you can choose a color from a picture and can apply it to the interface of your phone. All the apps are distributed on the homepage of this mobile. The operating frequency of this smartphone is Quad-band GSM 850/ 900/ 1800/ 1900 MHz.
Camera
• The Gionee Elife S7 is equipped with a 13 megapixels (MP) rear camera. The pictures captured by the new image processing system of this camera are of high-quality and good-looking. The image processing system of the S7 smartphone allows you to capture about six images per second.
• The front camera of this smartphone is 8 megapixels (MP), which is pretty good for selfie lovers. The developers of this mobile said that, the focus time as well as the capture time of the camera is also improved.
• The other camera features are LED flash, digital zooming and auto focusing.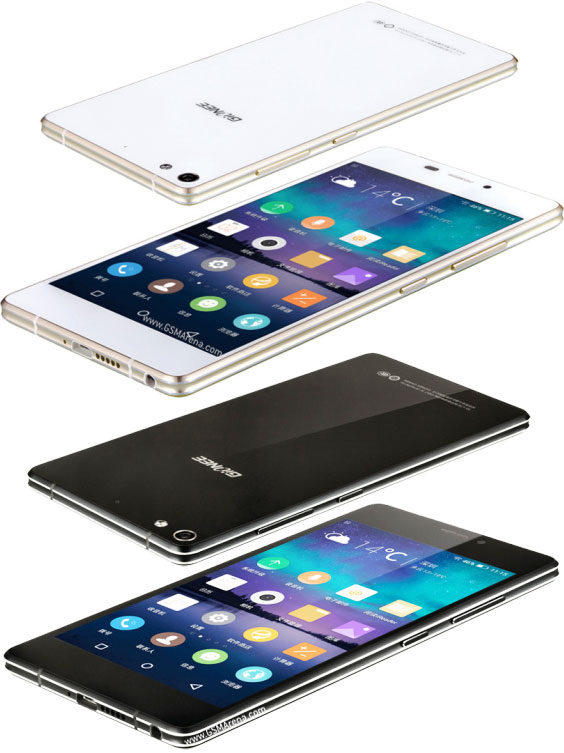 Battery
The Gionee Elife S7 has a powerful battery Li-ion of 2,700mAh. This mobile company also provides several power saving modes like the "Extreme power saving mode" to their customers. . It is said that the standby time of this mobile battery is 33 hours and 45 minutes.
Storage Capacity
• This mobile phone is powered by 64 bit Mediatek SoC. The processor is fastest octa core type with 1.7GHz.
• It is also provided with 2 GB RAM.
• The Gionee Elife S7 smartphone has the internal storage capacity of 16 GB.
Connectivity
• You can use small USB on this smartphone for data transferring.
• There are two SIM slots on this smartphone. So, it is a dual SIM holder mobile.
• The Bluetooth 4.0 is also available on this smart mobile.
• There is also a GPS global positioning system working in this Gionee Elife S7 smartphone. It is used to locate the desired directions and destinations.
• Like many other mobiles, The Wi-Fi of this smartphone works by 802.11 b/g/n.
• The FM radio, video recorder, and video player facilities are also available on this smartphone.
• The messaging features of this Gionee Elife S7 include SMS, MMS, IM, and Email, etc.
//