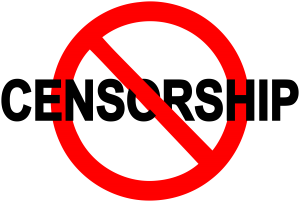 For years and years, China has had it's own cyber-great-wall-of-china deemed the "Great Firewall" and news to add to the wall comes recently out of China sending out a warning that they will start banning the use and stop the use of unauthorized VPNs on the 1st of April 2018. And no, this isn't an April fools joke. Despite the powerful and strong stance, China doesn't seem to want to make a big deal out of their intent by saying that if anyone wants to create a VPN service can always do it by going through the government's telecomms import and export bureau which has their own state-approved services.
One year from last month, China's very own Ministry of Industry and Information Technology stated that they were planning a "14 month campaign" to crack down on unauthorized Internet platforms. The move probably came after China was quoted saying that these "unauthorized" Internet technologies and services had been expanding at a "disorderly" rate and so action was required. And it just happened to be that they were mainly just targeting threats to the "Great Firewall" such as VPNs which majority of citizens and corporations use to bypass the ever great and ever censoring, Great Firewall.
Just this week the government provided a statement updating the public on the campaign saying that, it will begin to force all companies – local and foreign and citizens to use only state-approved VPNs to access the wider web. Zhang Feng, chief engineer at the Ministry of Industry and Information Technology went on to state the earlier comments that VPN companies must require a proper license handed out by the government and went on to state that unlicensed VPNs will be dealt with when the new rules come into full affect in April.
The unauthorized VPN providers will be blocked by the government. He went on to say that "We want to regulate VPNs which unlawfully conduct cross-border operational activities", "Any foreign companies that want to set up a cross-border operation for private use will need to set up a dedicated line for that purpose", "They will be able to lease such a line or network legally from the telecommunications import and export bureau. This shouldn't affect their normal operations much at all.", "The campaign aims to regulate the market environment and keep it fair and healthy", "VPNs which unlawfully conduct cross-border operational activities, we want to regulate this.", "The rights for using normal intentional telecommunications services is strictly protected".
Zhang continued to add that people should not be worried about their data being able to be accessed by the government and there data is secured by the same concept of the VPN services they use, just with state-approved technology. So it does appear that as of now, VPN usage is still legal within the country however, they will need to posses an official license that is given and approved by the government. Personally I just see this as another way to get censorship into "anti-censoring" services that people want to use.