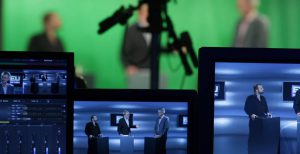 Twitch.tv announced this week that they would be rolling out some updates to their sexual content and anti-harassment guidelines due to submitted user feedback that their rules were not equal between streamers and had too many blurred lines. While I completely I agree that was the case with the old guidelines, these new changes are honestly just straight out horrendous. A little bit of change of behavior from the now, Amazon-owned company as they finally confess that they may have been "too slow to act" with updating the guidelines and ruling for their "ever-changing landscape" on the streaming platform.
Twitch came to the table with their recent additions and changes to their community guidelines, yesterday. The streaming giant began by saying that "Twitch began with a single core idea: stream video games online", but with the new additions of the "IRL" and creative sections to the platform which consists strictly of not streaming video games, the rules which were put in place specifically for video games – now needs to be updated to take in account for streams of other natures.
With that statement coming from Twitch, I have to agree with them. They have screwed up too many times with examples of Ice Poesidon's multiple bans from Twitch for reasons that weren't ever justified by Twitch's old governing rules – and the constant lack of discipline of the "cam whores" or "titty streamers" on the platform.
A sort of hypocritical Twitch was quoted saying "Our goal is to increase clarity, strength, and consistency across our entire moderation framework, as well as the frequency and level of detail of our moderation communications," however maybe it could really be time for Twitch to undo all their wrongs. "We want everyone to not only feel welcome on Twitch, but to be proud to be part of the community. To that end, we are strengthening our stance on harassment and hate."
Twitch also came on board by introducing an official rule for accounting for "off-Twitch" incidents, saying "We will now consider verifiable hateful or harassing conduct that takes place off-Twitch when making moderation decisions for actions that occur on Twitch". It seems like Twitch partners will be held to their brand even off stream. Twitch added "If you use other services to direct hate or harassment towards someone on Twitch, we will consider it a violation of Twitch's policies."
All is well and good with additions to crack onto streams that should not be taking place on the streaming giant's platform – however I think Twitch also crossed a line. They have made changes and want to start enforcing bans on peoples jokes. I can only see this going south. Even with Twitch saying they're going to increase moderation and came out with "We are also updating our moderation framework to pay close attention to the context and intent in addition to the words or actions used.
Remember, even if you're just joking with your friends, you're still choosing to stream on a service that reaches a large audience." I feel like this might be a step back from what Twitch should be achieving, simply for the fact that I believe the lines will once again – become blurred. We need clear and concise rules that say you are not allowed to do this, and you will be held responsible as a partner of the platform. They should NOT start governing stream chats and partner's fan communities. Once Twitch starts butting their heads into fan bases and their interaction with their streamer – you are going to have major retaliation and issues with the very community that feeds you.
This isn't to mention that streamers cannot find success off of Twitch these days. YouTube gaming has been sniping banned Twitch streamers and these "Twitch convicts" continue to find success on other platforms. So I think Twitch should tread lightly, as all the changes excluding the ones on sexual content are being berated by Twitch users, everywhere. The sexual content guidelines are being taken with more than open arms however.
This has been a long requested change from Twitch users all around the globe. With the new changes there are now two sexual content related guidelines on Twitch's new rule list. One being "pornography and other sexually explicit conduct" which strictly prohibits "any content or activity involving pornography, sexual intercourse, or adult services" – one that has been on Twitch since the beginning of the platform. The new addition has been named "inappropriate broadcaster behaviour and attire" which will restrict "nudity and conduct involving overtly sexual behavior and/or attire."
Cries of joy from big community members and streamers have flooded Twitter and Reddit, as inappropriate content often replaced what was meant for Twitch, which was to "stream video games online". Twitch also felt like they needed to add to these rules as there has recently been some controversy on then line of art and blatant sexual content. "Twitch is an open global community with users of many ages and cultures. Because of this, it's important that your content is not sexual in nature". "We're updating our moderation framework to review your conduct in its entirety when evaluating if the intent is to be sexually suggestive."
"We'll be looking at contextual elements such as the stream title, camera angles, emotes, panels, attire, overlays, and chat moderation. Offering access to prohibited sexual content such as 'lewds' on Twitch remains prohibited". Twitch also came a lot clearer on to what is acceptable in regards to things like cosplay and body-painting, by saying that any attire worn by partners must always be "appropriate for a public street, mall, or restaurant."
Now these rules are only coming into effect until the 19th of this month, however Twitch said that they are already going to be "reaching out to some streamers whose current and past content may violate these new guidelines". Again, while this is the correct and respectable decision to be made by Twitch – I feel like they will somehow, in someway – screw this up.