The FBI arrested 24 hackers from across the globe, including the leader and members of the global hacking group UGNazi on Tuesday. The people arrested were all men and ranged from 18 to 25-years old Hackers from the US, Norway, Australia, Japan, Italy and the UK were included in the massive operation. Eleven people were arrested in the United States, the Federal Bureau of Investigation and the Manhattan US Attorney's office said.
One of the men, Mir Islam, known online as "JoshTheGod," was charged with trafficking in 50,000 stolen credit card numbers. Authorities said Islam had admitted to helping emerging hacker outfit UgNazi, which claimed it had launched a cyber attack against Twitter last week.
According to the "JoshTheGod" Twitter account he was the self proclaimed leader of the UgNazi group.
Joshua Hicks, aka "OxideDox," was charged with one count of access device fraud in a criminal complaint unsealed on Tuesday.
The investigation started two years ago, with the FBI agents posing as hackers on Internet forums, prevented more than US$200 million in losses on over 400,000 compromised consumer credit and debit cards, US authorities in New York said.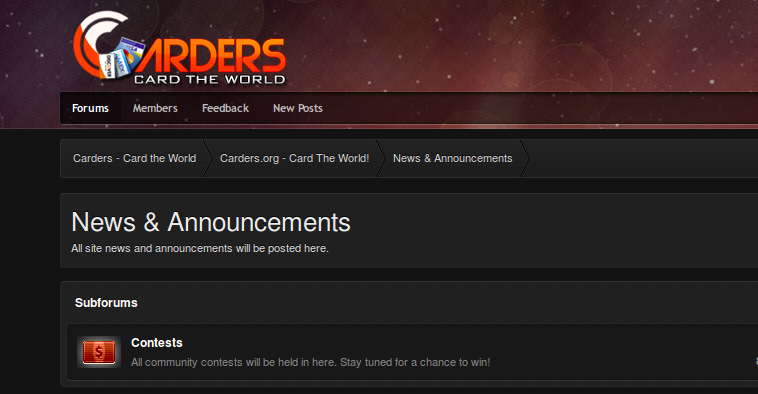 The FBI operation centred around a "carding forum", called "Carder Profit," that it had created in June 2010, and was an online market for registered users to exchange stolen account numbers. It was shut down in May 2012.
Officials called the sting the largest coordinated international police action in history targeting cyber crime.
The UGNazi group had recently come under attack by Hacktivist that were determined to expose the group members. Leading the charge was a Hacktivist known as the Jester, aka @th3j35t3r, who had been running a very public online campaign to "out" the group members.
The Jester had previously targeted pro-jihadist recruitment websites and Wikileaks when it was releasing information dumped from the US military, leading many to speculate he is an American.
His motto, "Hacktivist for good. Obstructing lines of communication for terrorists, sympathizers, fixers, facilitators"
It seems his campaign was a success.
Tonight the internet is a slightly safer place to play.